The early days of Highland Park weren't all luncheons and croquet tournaments. Highland Park lay on the outskirts of Hamilton. The empty lots and open homes attracted crime. The typical crimes were minor, like a stranger trespassing through a front door and out the back. Occasionally, a less forgivable crime occurred.
Miss Dorothy Sullivan was a respectable young woman. She moved to Hamilton in 1923 with her parents, John and Mary. The family came from Pittsburgh, where Mr. Sullivan had been a successful insurance solicitor. Dorothy and her parents took up residence in a house on the 600 block of Haven Avenue.
The Sullivans came to Hamilton probably to be near Dorothy's sister, Grace. Grace had married John Schwalm, a go-getter in local entertainment. Schwalm co-owned the Jewel Photoplay on the southeast corner South Second and Court Streets. Schwalm's Jewel was "Hamilton's prettiest, costliest, and best moving picture theater." It showed no "sensational or melodramatic pictures."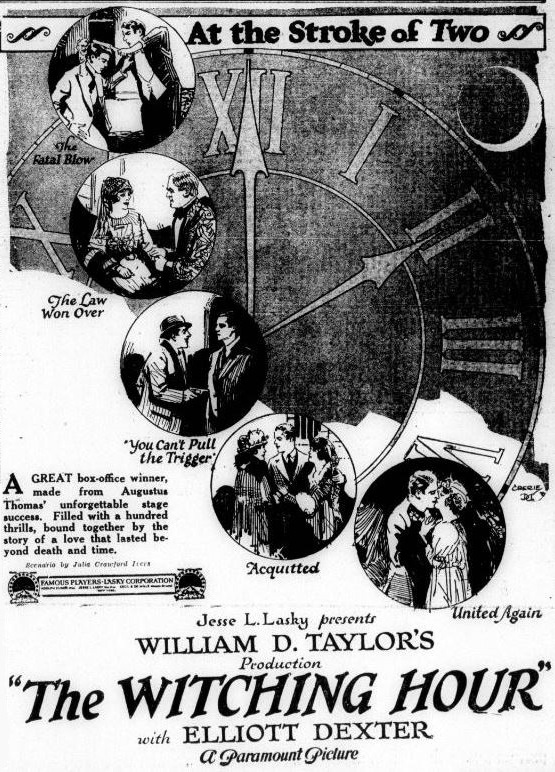 Dorothy happened to be an organist, which was useful for her brother-in-law in the silent picture business. On October 22, 1924, she substituted for the regular organ player at the Jewel. The films showing that day were the comedy short "Pop Tuttle's Long Shot" with Dan Mason and "The Witching Hour", staring Elliot Dexter. After work that night, Dorothy walked home alone. Shortly after 10:00 PM, near the corner of Cereal and Haven Avenues, Dorothy noticed someone following her. She turned. The man she saw frightened her. She quickened her pace northward on Haven.
Just two doors away from Dorothy's house, the man hit her in the back of the head. Dorothy reeled round, faced her attacker, and he struck again. He hit her in the mouth and broke several teeth. Miss Sullivan cried out for help.
Mr. Thomas G. Zoller, 659 Haven Avenue, and Mr. Frank Weissman, 643 Haven Avenue, heard the screams. The two men ran down the street. The attacker fled in the opposite direction toward a house still under construction. The two neighbors carried Miss Sullivan, semi-conscious, home.
Police were called. Alarm and anger spread quickly through Highland Park. Residents grabbed guns and took to their cars to search for the fiend in the lots and fields surrounding the neighborhood. Patrolmen questioned multiple suspects, but the criminal got away.
Dorothy Sullivan was taken to Dr. Frank Zerfass, 135 North Third Street. She required stitches for the injury to her scalp. Dr. Zerfass also treated a cut to her nose and bruises to her hands.
Miss Sullivan described her attacker as a white man about 5 feet 7 inches tall wearing a gray cap and coat. Theories for his motive vary. The attack may have been a purse snatching gone wrong. Miss Sullivan was carrying cash and important papers. However, neighbors told police that an unknown man and girl had been meeting at night in one of the nearby vacant houses. Detectives suspected that the attack may have been a case of mistaken identity relating to the strange rendezvous.
The severity of the assault was such that Miss Sullivan remained confined to her house the following day due to shock and nervousness.
Detectives Herman Dulle and Albert Mueller found a potential clue in the case, a Ford touring car abandoned on the Belt Line Railroad. The owner of the Ford could not be determined, and Miss Sullivan's attacker remained at large.
Dorothy Sullivan recovered from her injuries. She subsequently married a printer and lived in Dayton.